Olive Oil & Vinegar Tap Room
Scarborough Fare website:
www.scarboroughfarenp.com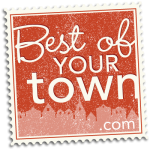 Scarborough Fare is a set of gourmet foods shops located within the Hudson Valley region of New York State. Come check out both of our taprooms in New Paltz and Beacon to enjoy a taste of our fine olive oils and vinegars.
While visiting enjoy a tasting of our enormous collection of sea salts and spices. Our shelves are stocked with local and imported goods that are sure to fit your lifestyle and heritage. We have the largest selection of gourmet olive oils and vinegars in the Hudson Valley for you to enjoy at home with family and friends.
Scarborough Fare's Coffee and Tea Selection has been expanded! We are now carrying even more varieties and blends of tea from Harney and Sons master tea blenders than ever before. Enjoy our newly built and stocked utensil section. We now carry ceramic english teapots, Italian espresso percolators, fun tea infusers, and even a french press. Our employees invite you for a tea tasting to warm you up while you browse or great new selection.