An Optometric-Optical Boutique
Austin Ryan Optika website:
austinryanoptika.com/

12 New Paltz Plaza, New Paltz, NY 12561 845.255.6780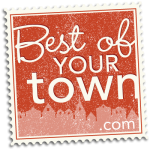 Austin Ryan Optika is an Optometric-Optical Boutique. The company offers its patients all price ranges of quality eyewear and contacts. We give thorough examinations by a doctor of Optometry.
Founded in 2001 by Michael Frayler, Austin Ryan Optika is backed with over 26 years of industry experience.
It is our goal to make your visit a very comfortable experience, one that you will walk away from feeling that all of your visual needs have been filled.
"Our family would like to thank you for trusting us with your vision for 15 years. It has and will continue to be a great pleasure to serve these great communities we are a part of. We look forward to many more years taking care of you and your family".
– Michael