New, used and rare books
Barner Books website:
www.barnerbooks.com

3 Church Street, New Paltz, NY 12561 845.255.2635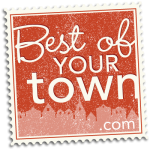 Barner Books is located in the heart of New Paltz's historic business district. The store has become an iconic business in the region and has served the community for more than 25 years.
Barner features new, used and rare books, and also purchases high quality books from individuals. Notable are the regional books, children's books, nature guides, art, and literature collections.
The shop also specializes in handmade journals with handmade papers. Barner Books is the home of the Silverfeather Pencil line.
The shop is decorated with art, antiques, and all manner of goods celebrating the book culture.