Fresh, Organic Food for the Soul
Karma Road Organic Cafe website:
www.karmaroad.net
11 Main Street, New Paltz, NY 12561 845.255.1099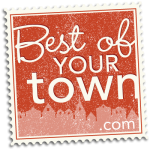 Owners Jenn and Seth Branitz invite you to Karma Road, a local favorite for fresh, organic, delicious foods for breakfast, lunch, dinner and snack time.
Our rotating menu is lovingly built out of fresh, organic ingredients from the plant kingdom. Expect something delightfully different on each visit.
A springboard of self improvement & a haven for provisions that nourish the soul as well as the body. The worlds finest soups, salads, curries, stews, smoothies, juices and delectable desserts.
We use organic ingredients, and work with several local farms, including as many in-season foods as possible. We welcome you to enjoy Karma Road as an empowering gathering place & your springboard for self-improvement.