Saving the Land for Life
Mohonk Preserve website:
mohonkpreserve.org

3197 State Route 44/55, Gardiner, NY 12525 845.255.0919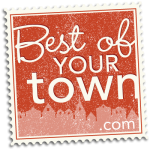 In partnership with our members, supporters, and volunteers, we protect and manage over 8,000 acres of mountain ridges, forests, fields, streams, ponds, and other unique and beautiful places. As New York's largest nonprofit nature preserve, each year we welcome over 165,000 visitors. 
The Preserve's devoted volunteers, dedicated donors, and expert staff all work in harmony for a common cause – to create a place where people and nature thrive. To accomplish our goal of protecting one of the region's most treasured and beautiful places, we conduct programs in four key areas – environmental education, land protection, land stewardship, and conservation science.
At the Preserve, you can enjoy scenic beauty, outdoor activities, and peace and quiet, all just 90 miles from New York City. Our carriage roads and trails are perfect for hiking, running, mountain biking, horseback riding, and cross-country skiing. We're also the home of "Gunks" climbing and bouldering, and one of the most visited climbing destinations in North America.