Wine & Beer Equipment and Supplies
Pantano's Wine Grapes & Home Brew website:
www.pantanosbeerwine.com

249 Route 32 South, New Paltz, NY 12561 845.255.5201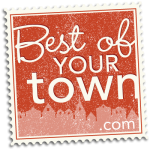 Welcome to Pantano's Wine Grapes and Home Brewers.
Located in the heart of New York's beautiful Hudson Valley, nestled in the Town of New Paltz, Pantano's is your go to local expert for quality Wine Grapes, Juice Pails, Beer Brewing Products, Mead Making, Cider, Fruit Wine and more!
We carry a large inventory of equipment for you to choose from: Pots, Tubs, Tanks, Bottles, Burners, Distilling products and much more!