Serving New Paltz for 34 years
The Bakery website:
www.ilovethebakery.com

13a North Front Street, New Paltz, NY 12561 845.255.8840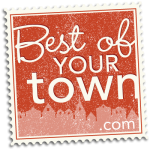 Every community needs a center; for over 30 years The Bakery has been at the center of life in New Paltz.
When in New Paltz, don't miss a trip to The Bakery. Residents consider The Bakery, with its rustic outdoor cafe and beautiful gardens, to be the center of social life in New Paltz, a place to meet people, bump into old friends, or sit quietly and read the papers.
Find photos on Instagram »
Known since 1981 for great bagels, croissants, rolls, rugulah, danish and butter cookies, The Bakery includes a coffee bar and full lunch menu. Experience New Paltz! Visit The Bakery.
Breakfast – Lunch – Dinner – Dessert – Coffee – Soup – Sandwiches – Cake – Pastry – Bagels – Chocolate – Rugulah – Macaroons – Fresh Baked Bread
Baked Fresh Every Day!
Turnovers – Danish – Croissants – Black and Whites – Chinese Almond Cookies – Peanut Butter Cookies – Cranberry Scones – Banana Chocolate Chip Muffins – Butter Cookies – Turkish Simit – Pastel de Nata – Cheesecake – Fresh Fruit Tarts – Tiramisu – Cannoli – Apple Cake – Linzer Torte – Almond Crescent