Behind Every Project is a True Value
True Value of New Paltz website:
ww3.truevalue.com/newpaltz/


4 Cherry Hill Road, New Paltz, NY 12561 845.255.8481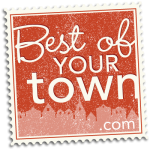 New Paltz's Small Town Hardware Store where customer service is our first priority. Owner Operated from the start with local staffing who really do care about your project or what you need to order with us. From when you first walk in our doors and are greeted with a smile to where we will gladly help you find that whatcha-ma-call-it, we are True Value of New Paltz.
Under the sink, against the wall and over the edge when it comes to home improvement?
You've come to the right place. Start your projects off right with quality tools, products and expert advice from our True Value Hardwarians. We have the know-how to answer your questions, assist with projects, and find ways to make your home maintenance and improvement ventures a whole lot easier. Whether you tackle projects weekly, monthly or yearly, True Value is your one stop destination for all your hardware needs.