Experience Your Playground
Ulster County Tourism website:
ulstercountyalive.com


20 Broadway, Kingston, NY 12401 800.342.5826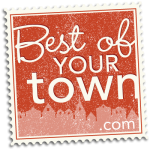 Visit our website for a complete guide to your visit to Ulster County!
Ulster County Tourism office is located at the Kingston Heritage Visitors Center, 20 Broadway, Kingston:
Office and Vistors Center hours year round: Monday – Friday, 9am – 5pm
Additional Visitors Center hours Saturday and Sunday, 11am – 5pm, May through October
The Visitors Center has exhibits on Kingston history, and many helpful resources including travel guides, brochures and maps covering Kingston and Ulster County. We welcome your visit.