Business and Commercial, Preferred Auto and Homeowners Insurance
Wiedenkeller Insurance website:
www.winsurance.com
171 Main Street, New Paltz, NY 12561 845.255.7777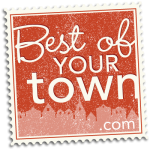 Insurance in the Hudson Valley just became a lot easier.
Please call or email for a complimentary Needs Analysis and find out why people just like you from Dutchess County, Orange County and Ulster County choose The Wiedenkeller Insurance Agency first! If you want to find out how to save money on your insurance coverage, you should definitely call 845-255-7777 or 877-968-7243 now.
Saving on Insurance is simple when you invest in multiple lines of protection from one source. Discovering and obtaining the proper coverage through a complimentary "Needs Analysis" by a professional independent insurance agent will many times save money and create a better understanding of your needs.
Wiedenkeller lines of coverage include:
Business Insurance, Disability Insurance, Automobile Insurance, Home Owners Insurance, Property Insurance, Mortgage Insurance, Life Insurance, Business Insurance, Health Insurance, Long Term Care Insurance and more.